Connectors PROFIBUS - HMS Industrial Networks
PROFIBUS connectors are an integral part of any network and their quality and ease of connection are important for a properly functioning network. Choose from a range of proven connectors that we at FOXON use ourselves when repairing and upgrading PROFIBUS networks.
Advisor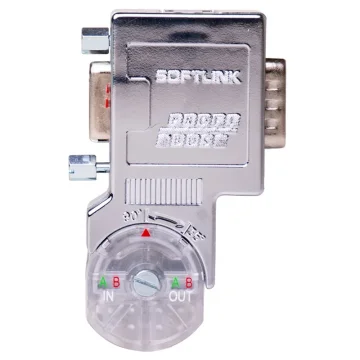 PROFIBUS connectors are part and parcel of every network. Their quality and ease of installation are factors that contribute enormously to a healthy network. We're the only company offering special Canon PROFIBUS connectors with multi-angle cable outlet (the connector's cable outlet can be at 35° or 90° to the device's PROFIBUS port). These connectors allow you to set the cable outlet direction to meet your needs. Apart from that, they feature screw terminals, which means that A and B wires are screwed in using terminal blocks. We sell connectors with PG port for the same price as those without it. We're in favour of PG port as it enables PROFIBUS diagnostics. That's why we actively encourage our customers to buy connectors with this port.